Did you know that foot injuries are among the most common car accident injuries? Given how instrumental feet are to many daily activities, seeking treatment for those serious injuries as soon as possible is crucial. However, medical care is often expensive, sometimes prohibitively so.
If you have sustained a foot injury in a car accident, you may be entitled to financial compensation. So today, the team at Georgia Auto Law is here to talk about common foot injuries resulting from car accidents. We will discuss why foot injuries are so common in car accidents and how a Georgia auto lawyer can help.
Suffering from a foot or ankle injury from a car accident? Contact us today for a free case evaluation!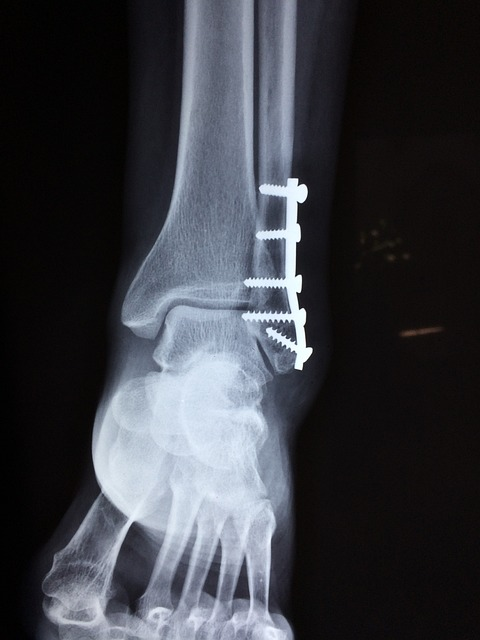 Most Common Foot Injuries in Car Accidents
Common acute foot injuries from a car accident can include:
Broken bones (e.g., trimalleolar fractures, heel bone fractures, metatarsal bones, distal fibula fractures, etc.)
Torn ligaments (e.g., ankle avulsion fracture)
Torn calf muscle
Ankle sprain/ankle fracture
Heel bone fractures
Dislocated foot bones
Bruising on the heel bone, ankle, knee, shins, etc.
Swelling in joints
Soft tissue damage
Puncture wounds
Things like ankle fractures and broken bones can also lead to long-term issues, such as limited mobility, chronic foot pain, impeded blood flow, arthritis, damaged muscles, and permanent changes in your foot structure. These kinds of chronic issues can occur if your ankle and foot pain does not heal properly and may require a lifetime of treatment or pain medication.
Foot injuries can also lead to difficulties in work and your personal life. An ankle fracture or broken bone can put you out of work, and the pain from severe trauma can affect your emotional well-being. You may find difficulty engaging in social life with your injuries. Lastly, medication for treating foot and ankle pain can carry several risks.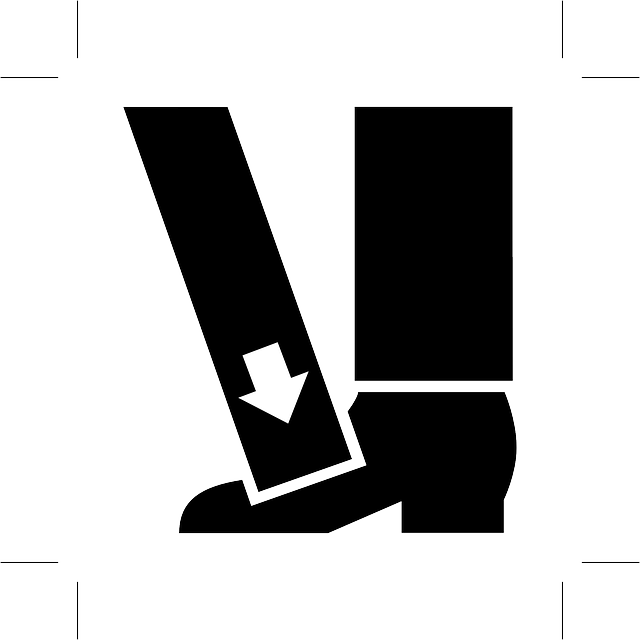 Foot Compartment Syndrome
Foot compartment syndrome is a particular foot condition that commonly occurs after car accident injuries. Blood vessels and nerves run through four compartments in your feet (medial, lateral, central, and interosseous). If one compartment sustains damage in a car crash, the swelling may affect blood flow and nerves in other compartments, causing significant foot pain.
Foot compartment syndrome is an extremely painful condition, and severe cases need extensive medical treatment. Foot compartment syndrome may require surgical intervention to remove damaged tissues that require surgery and long-term physical therapy. An experienced auto accident attorney can help you pursue compensation for these kinds of acute foot injuries.
Why Are Foot and Ankle Injuries So Common In Car Accidents?
Foot injuries from a car accident are common for a few reasons. Your toes, ankle, and foot contain many bones, tendons, muscles, and ligaments that exert tension on one another. The feet and legs also house several blood vessels and nerves.
When a car crash occurs, victims typically tense their bodies and slam down the brake pedal with their heel bone, meaning that their feet and legs absorb their entire body weight and the impact force. The feet and ankles naturally have a lot of tension, so it is easy for the force from a car accident to cause more severe injuries there.
Additionally, modern cars can crumple near the lower body, causing intense pressure and impact on the legs. The blunt force from automobile components can fracture bones and cause puncture wounds through skin and muscle. Leg compartments in cars tend to crush injuries have less protection than parts near the head or torso.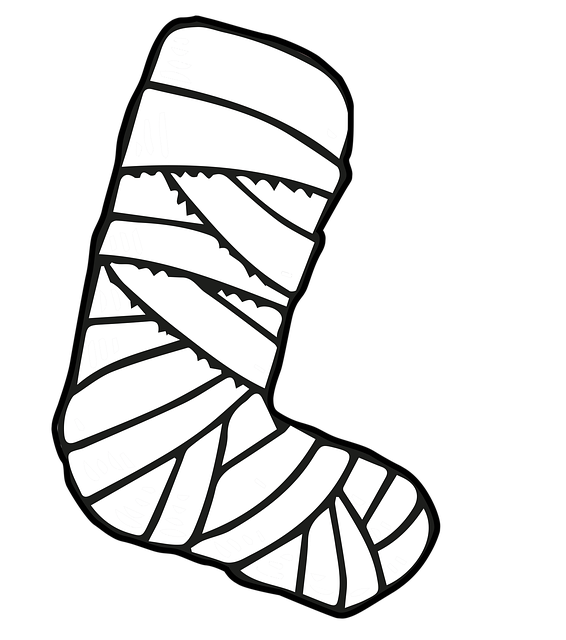 What Should I Do If I Hurt My Foot or Ankle in a Car Accident?
If you hurt your foot or ankle in a car accident, you should first seek immediate medical attention. Foot injuries can have long-lasting impacts, such as chronic pain and limited mobility, so it's crucial to begin treatment as quickly as possible. Prompt medical treatment can prevent further problems and jumpstart the healing process.
After receiving medical attention, you should consider contacting a qualified attorney. Depending on the circumstances surrounding your car accident foot injuries, you might have the right to seek financial restitution. The personal injury lawyers at Georgia Auto Law can help accident victims bring their cases to trial and sue for damages. Contact us today for a free case evaluation!
Can I Sue for Foot or Ankle Damage From a Car Accident?
Yes. In a car accident case and many cases, you can sue the party responsible for the accident if damage to your foot occurs. Courts decide these cases by determining negligence. The court must prove three things to establish negligence:
The defendant owed the plaintiff a reasonable duty of care
The defendant violated that duty with some action/inaction
The damage was a result of that action/inaction.
In negligence cases, "reasonable duty of care" refers to the caution that a prudent person would exhibit in similar circumstances. For instance, drivers have an obligation to drive safely and reduce risk severe injury to others. If someone is speeding and ignoring traffic rules, they are violating their duty of care.
Reckless driving that causes severe injuries in a car crash and damage to your foot can be grounds for filing a civil suit. If the courts rule that the defendant was behaving negligently, they can award the plaintiff damages.
How Much Compensation Can I Get For My Foot Injuries?
In civil cases, courts will award damages to victims as compensation for their injuries. Courts distinguish between two main types of losses: economic and non-economic.
Economic losses refer to things with a determinate cost, such as:
Emergency medical care
Medical bills
Prescription medication costs
Physical therapy costs
Lost wages
Loss of consortium (for wrongful death claims)
Property damages
Living expenses due to disability
Medical equipment
In other words, economic damages include losses with definite monetary value. Non-economic losses, in contrast, include things that do not have a definite monetary value, such as:
Mental anguish
Loss of companionship (for wrongful death claims)
Loss of life enjoyment
Loss of opportunity
Pain and suffering
The total amount of compensation you receive depends on the nature and scope of the damage. An attorney can help you calculate your lost wages, medical expenses, and other bills so you can ask for the maximum amount of compensation. Calculating this by yourself can be taxing and more prone to errors, so seeking legal counsel to take on this burden is wise.
Comparative Negligence in Georgia Law
Georgia operates on a comparative negligence standard, so accident victims even in personal injury cases can bear partial responsibility for their accident if they also acted negligently. The court will reduce compensation proportional to how much responsibility the victim assumes.
For example, if you sustained a heel injury in a car accident and the court judged that you were 20% responsible, they would reduce your compensation by 20%. Victims cannot claim damages if the court judges they are equally (50%) at fault.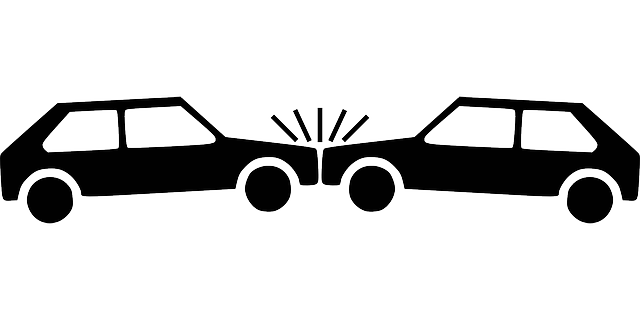 How Can An Auto Accident Lawyer Help?
Pursuing personal injury suits involves a complicated legal process with several documentation requirements and deadlines. An experienced auto accident attorney can guide you through the process to maximize the likelihood of a satisfactory resolution.
More generally, an auto accident lawyer can:
Investigate the accident site
Gather witness testimony
Compile medical bills and documentation
Mediate insurance claims
Send demand letters
Prepare legal documentation
Represent clients at trial
Appeal a court decision
And more
In some personal injury cases, an individual could feasibly represent themselves. However, in most cases, the best option is to hire a competent attorney. An attorney can help you navigate the complex legal landscape surrounding civil lawsuits, and you can maximize the odds of a successful lawsuit by hiring a lawyer.
Car Accident Foot Injury FAQ
Below are some of the most common questions we receive regarding ankle and foot injuries, and car accident cases.
How Long Do I Have to File a Claim?
In Georgia, the statute of limitations on personal injury cases is two years. That means you have two years from the date of the injury to file a claim. The sooner you start the claims process, the easier it will be to achieve a satisfactory outcome.
How Long Do Personal Injury Cases Take?
It is difficult to give a specific timeframe as every case is different. Generally speaking, though, the more substantial the injuries and claims, the longer the process will take. Very few cases go to trial, and most involve a settlement.
What If I Sustain Foot Injuries at Work?
If you sustained a crush injury or an ankle or foot injury at work, you may be eligible to make a workers' compensation claim in addition to a personal injury claim. For example, company drivers can sue the maker of their transportation if a manufacturer defect caused the accident.
Contact a Georgia Car Accident Lawyer Today!
Living with severe pain from foot damage can negatively affect your life financially, socially, and emotionally. At Georgia Auto Law, we strive to make our clients whole again. We will utilize our extensive legal knowledge and practical experience to fight for you.
Georgia Auto Law offers 24/7 live support for all clients. Contact us online or call today at (404) 948-4614 to schedule a first free consultation and case evaluation!