What Does Commercial Use Mean For a Car? A commercial vehicle is any motor vehicle used for transporting paying passengers, goods or for services. This and recreational vehicles can range from a simple pickup truck (like an F150) to a semi-truck. GVWR, or gross vehicle weight rating, must be at least 26,001 pounds for the vehicle. The Federal Motor Carrier Safety Administration (FMCSA) defines a commercial vehicle as a vehicle designed to carry nine or more passengers for compensation.
What Cars Can Be Used For Commercial Use?
A truck is one of the most obvious uses of a commercial vehicle. However, there are other vehicles that qualify considered commercial, as well. In addition to big rigs and trucks, other types of vehicles include fleet vehicles, motorcycles, and RV style mobile services.
Other vehicles that can be used for business purposes include a pickup truck. A pickup truck is a great way to carry tools and supplies to and from your work site. In addition, a truck is a good choice for hauling goods with a trailer.
While there are several vehicles that qualify as commercial vehicles, there are also a few that fail to make the grade. In addition to the above-mentioned vehicles, you'll find taxicabs, delivery trucks, public utility, emergency vehicles here, and police vehicles.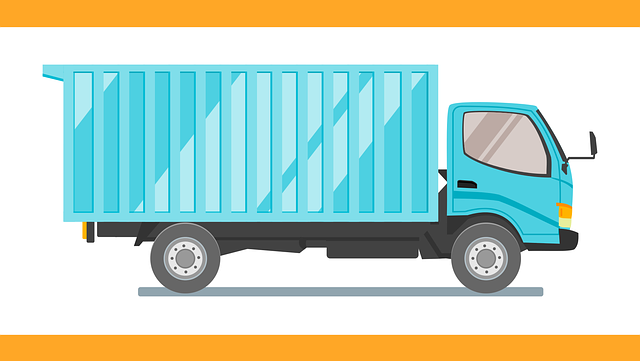 How Do You Classify Commercial Vehicles?
No matter what kind of vehicle you drive, you must know how to classify your vehicles. Having this knowledge is important for safe operation. There are specific federal laws, regulations and guidelines for registering and operating commercial motor vehicles (CMVs). These vehicles include: dump trucks, cement trucks, flatbed trucks, and semi trucks and tractor-trailers. The other types of CMVs include passenger cars, trucks, and vans.
The most common ways to classify commercial vehicles include based on weight and size. Most trucks fall into three basic categories: light duty, medium duty, and heavy duty. Light-duty trucks are those that are mostly used to transport something for everyday use. They include trucks, buses, and a variety of specialty vehicles. Typically, most medium-duty vehicles are used to transport goods or for commercial purposes.
What Is The Federal Motor Carrier Safety Administration?
It is the regulatory body responsible for regulating trucking at a national level. They define commercial motor vehicles as any vehicle with a gross weight rating above 10,000 pounds. This includes cargo, passengers, and drivers. The Federal Motor Carrier Safety Administration (FMCSA) is a United States Department of Transportation (DOT) agency. Its primary mission is to reduce commercial motor vehicle-related deaths and injuries. It works with a variety of federal, state, and local agencies to enforce regulations.
FMCSA also conducts research and provides education to the public about safety measures. Its regulations are published in the U.S. Code of Federal Regulations. They help keep you and tow trucks safe on the road. They help you with things like finding an insurance company that will cover your truck for accidents and they will also let you know how to drive your commercial vehicle safely.
Can I Use My Personal Vehicle as a Commercial Car?
Using your personal vehicle for commercial purposes can be a tricky subject but it is not impossible. You just need to register your car as a commercial vehicle. In addition to registering your car as a commercial vehicle, you may also need to make other changes. Some states have registration classes based on the of what is commercial use of a vehicle it's type and weight. For instance, passenger cars that are used to give rides for hire must be registered as commercial motor vehicle as a taxi or livery. If you use your vehicle as a cargo carrier, it can also be registered as a commercial car.
How Much Is Commercial Car Insurance?
The costs of a commercial auto insurance policy depend on the industry you are in, as well as the coverage you choose. Fortunately, you don't have to spend a lot of money to receive a great policy. Additionally, the amount you pay for a commercial auto insurance policy depends on the drivers you choose to insure. High-risk businesses will probably pay more than the median cost. Purchasing commercial use car insurance for your business can be more costly than buying a personal use only policy. The costs depend on how many vehicles you have, the vehicle's value, and the number of drivers on the policy. It also depends on your state's requirements for commercial auto coverage.
If you have several vehicles, it will make sense to insure them all under one policy. This can save you money and reduce the amount of monthly premiums you have to pay. Your choice of vehicle and certain weight of the cargo you carry in it will also affect the premiums you have to pay. A box truck, for example, will be insured differently from a trailer.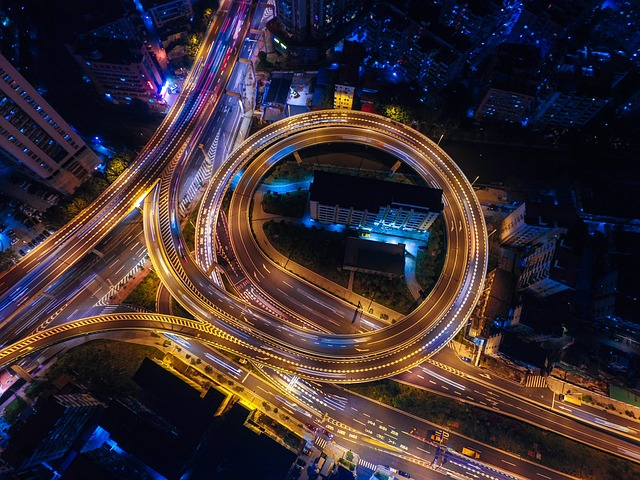 What Is The Significance of Getting Your Commercial Cars Insured?
Commercial auto policies combine bodily injury and property damage limits. This means that if you have an accident, your insurer will pay for any injuries or property damage that exceeds your policy's limit. It is important to have a commercial auto insurance policy. Not only will this coverage protect you, your utility vehicle, but it can also protect your workers.
Your carrier may offer a variety of specialty coverage, including medical payments, uninsured/underinsured motorists, and collision coverage. These will vary by state and vehicle. Regardless of the type of coverage you need, you will need to provide your driver's license information. Your policy will cover all of your employees' vehicles. Some companies may require an additional premium for certain business and personal use vehicles.
How Do I Save Money When Choosing An Insurance Company for My Commercial Car?
Using a single insurance agent can help you avoid duplicating coverage which will result in a great save of money. They will also ensure that you get the maximum protection possible. The agent will be able to guide you through the claims process. The agency may be able to tailor a policy to your business needs. For example, they may be able to offer discounts to small fleets fire trucks following vehicles.
Will Using My Personal Car As Commercial Vehicle Affect My Insurance?
If you are using leased vehicle of your own considered a commercial vehicle or for business purposes, you should notify your insurer. Some companies will not cover you for accidents involving a commercial vehicle. If your insurance company does not provide coverage, you may be responsible for paying for damages. Buying two policies for your car can be expensive. However, you can avoid this expense by registering your car as a commercial vehicle and adding a business class code.
Is It Important to Maintain Commercial Vehicles?
Keeping your commercial vehicles in optimum condition is important for both your drivers and for your company's bottom line. By following a maintenance schedule, you can minimize the costs and downtime associated with running your fleet. To ensure that your commercial vehicle is safe and well-maintained, you should check several parts of your vehicle, including your engine, tires, brakes, and transmission. You should also keep a maintenance log to record what was done to your truck and when.
By keeping box trucks in your fleet in top operating condition, you can ensure that your trucks are ready for the road, and you can avoid thousands of dollars in unnecessary repairs. The best part is that by keeping pickup trucks in your fleet in tip-top shape, your employees will feel more confident driving your vehicles.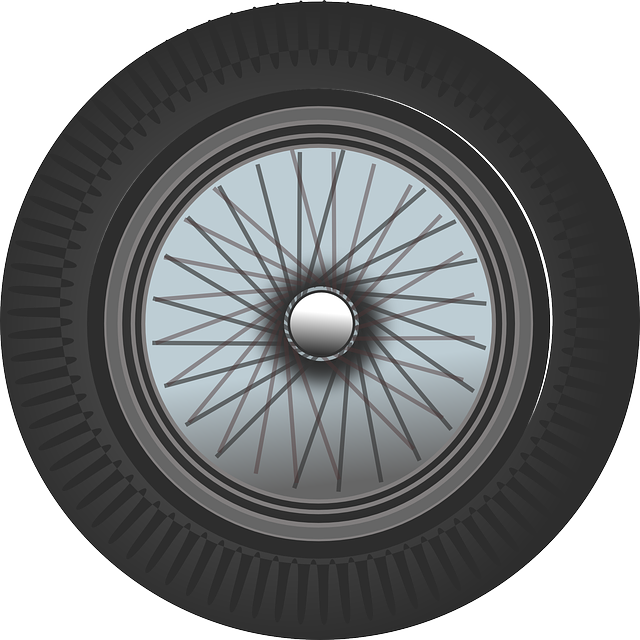 How Do I Properly Maintain My Commercial Vehicles?
A well-designed maintenance program can help your commercial vehicles run longer, increasing the value of your vehicle meets your initial investment. A maintenance program will also give you the opportunity to track commercial driver's license and behavior and identify any maintenance needs. Maintaining a preventive maintenance program on your commercial vehicles can help improve their fuel efficiency and reduce the number of emergency repairs that your drivers need. It can also protect your business's reputation by having less poor performing vehicles.
It's also a good idea to check your headlights and turn signals. You should also inspect your windshield wipers and brakes for proper functioning. You should also test your auto-engaging parking brakes. The brake system of towed vehicle should also be checked for leaks, and the air pressure rate should be regulated. Lastly, you should also check your fuel and oil levels. This is particularly important for trucks. You want to be sure you have a full tank before you hit the road.
How Do You Avoid Commercial Vehicle Accidents?
It is always a good idea to plan your route before driving. This will prevent you from blind-siding a car or pedestrian. In addition, you will have a better idea of the amount of time it will take to stop. You should also be careful to ensure that you and transport passengers are not distracted while driving. You can do this by putting on his seat belt. You can also use a telematics device to check on your vehicle's data. This can allow you to keep an eye on your vehicle's location and speed.
Before pulling over on the side of the road, it is important to give other drivers clear signals. This will help them know when to change lanes. If the road has a designated pull-off area, look for it. Drivers who have had a few drinks should refrain from driving. Drunk driving is a common problem on the highway. Having a seat belt can reduce injuries.
FAQ schema ======================================================================== @about and @mention schema