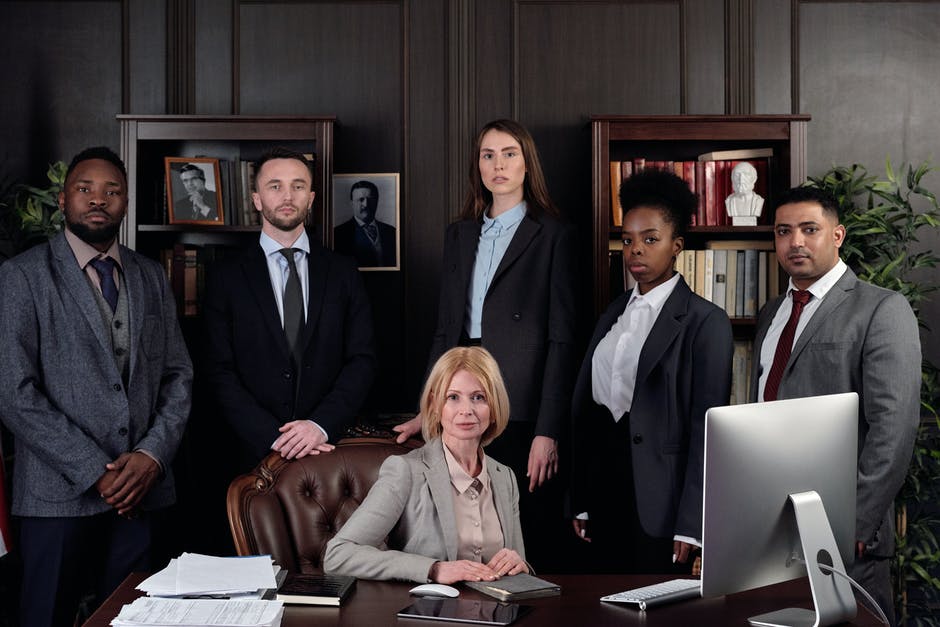 Are you wondering how to hire the best commercial vehicle accident lawyer?
In 2019, about 5,000 people died in large truck-related accidents in the US. Whatever led to the crash, commercial vehicle accidents have far-reaching effects for those involved. They frequently leave affected parties to deal with costly medical bills while also being forced to miss work.
In some horrific situations, injured parties may become totally disabled or even die. Even though recovering losses cannot always compensate injured parties for the trauma they experienced as a result of an accident, it can go a long way toward assisting injured motorists and their loved ones in getting started on the path to recovery.
Sadly, bringing a successful claim against the careless person or company who caused the collision can be challenging. This is because large insurance firms frequently represent these parties with access to significant resources and a slew of legal representatives.
Securing experienced commercial vehicle accident lawyers can help level the playing ground during settlement negotiations or trials.
Here are commercial vehicle accident lawyer tips to get you started in hiring the best attorney in town. Continue reading to learn.
Check Their Experience
When hiring a commercial vehicle accident attorney, experience is the utmost consideration. The outcome of the entire claim process will depend on the experience of the attorney you hire. Thus, you want to find one who has been around for years.
A well-established commercial vehicle accident attorney has extensive knowledge and understanding of commercial vehicles claims. They have already dealt with multiple clients and helped them with claim settlements. With the right attorney, rest assured to get expert advice and legal representation.
Also, an attorney who has been around for years already knows how to handle insurance companies. These companies are infuriating and getting the deserved compensation; you must put up a fight. This is where an experienced attorney comes in handy.
They know all the tips and tricks used by insurance companies to deny victims the deserved compensation. Working with one, you can be assured of substantial compensation for your claim. And don't forget the attorney has pro negotiation skills to ensure a fair settlement for your claim.
In addition, the attorney can represent you in a trial when out-of-court settlements don't work. They also gather all the relevant evidence to present a strong lawsuit.
For a successful commercial vehicle accident claim, work with a highly experienced attorney.
Consider Their Reputation
Before hiring a commercial vehicle accident attorney, what is their reputation? What's the past clients' experience of working with the attorney? This offers crucial insights on whether the attorney suits your situation.
To get the information right from the horse's mouth, you want to check on their website for testimonials. Read through them to see what clients are saying about the attorney or firm. But chances are, with every comment you read, there will be flattery.
For honest and unbiased client feedback, check out reviews from third-party websites such as Yelp. Also, you are likely to encounter negative and positive reviews depending on a client's experience with the firm. Always remember the criticism or praise you find represents the experience of working with the firm.
Also, check for any complaint made against the firm with the BBB. Check if the attorney has won awards or trophies in the field due to their exemplary legal services.
Check Their Fees
Most victims of car accidents avoid working with lawyers thinking they are expensive. However, that is not always the case. A reputable attorney has a tremendous impact on your claim process and the outcome.
Also, do you know that you won't have to pay any upfront fees to the attorney? Nowadays, the best commercial vehicle accident lawyer offers legal services on a contingency fee basis. You don't have to pay anything until the attorney wins you the compensation amount as a client.
When signing a representation contract, you agree on the attorney's percentage if they win the case for you. In this arrangement, the attorney will do everything possible to ensure you get the highest possible amount. Furthermore, the higher the compensation, the higher their portion.
If you come across an attorney asking for the upfront cost, shun them. This could be an early warning that they are not confident enough to win the case for you.
Personal Connection
When picking an attorney, you need to have some personal connection with them. While the attorney doesn't have to be your friend, there should be a good attorney/client relationship. The settlement process may take months, and establishing a good rapport with your attorney is in your best interest.
Your conversation should flow, and you should feel free and comfortable talking to them. Keep in mind that you may have to reveal to your attorney some personal details.
When picking an attorney, don't just check on their qualification; their personal attributes matter too. You want to pick a compassionate attorney. Remember, the claim process could be overwhelming, and you need someone to talk to about how you feel.
You can determine if there is any personal connection with the attorney during the first appointment. Are they respectful? Do they answer all your questions?
Check if the attorney is able to express themselves to offer you a clear picture about how they will handle your case. Also, most attorneys offer free consultation, and you can sample as many as possible to get the perfect option.
Hire the Best Commercial Vehicle Accident Lawyer Today
Being involved in a commercial vehicle accident is a traumatizing experience. However, it's imperative to work with a commercial vehicle accident lawyer to know your rights and the best course of action.
Are you looking for a commercial vehicle accident attorney in Georgia? At Georgia Auto Law, we are here to help. We are an auto accident law firm, priding ourselves in years of experience, dedication, and commitment to deliver our clients the best legal outcome.
Contact us today for a free case evaluation.